Managing Partner, NMLS ID – 144397
Born in West Chester, Tom's love for family and community has kept him close to his roots. Tom is a graduate of Bishop Shanahan High School and received his management and economic degrees from the University of Delaware. Following his passion for finance, he found his career with residential mortgage planning in 2003. Since then he has learned flexibility is critical to progress which strongly influences his business approach. Tom is a member of the West Chester Chamber of Commerce, the Future Leaders of West Chester and is sponsored by the CMPS institute. At Penn Street, he is responsible for managing loans, operations management, and business development. When he finds time, Tom loves to play golf, attend Philadelphia sports events and hanging out with family and friends. Tom currently resides in West Chester with his wife, Denise, son Tommy, and 3 daughters: Mia, Josephine, and Georgia.
Manager Partner, NMLS ID – 235847
John has been in the mortgage industry since 2003 and has used his years of experience in the industry to simplify the home buying and refinancing process. With a focus on communication, education, and customer service, John brings a refreshing experience to those he works with. He is a graduate of the University of Delaware where he studied Finance and Economics. John enjoys golf, Philadelphia Flyers hockey and resides in Avondale, PA with his wife Kate, daughter Kalina, son Jack, and dog Belle. John is also a Registered Representative and Financial Advisor with Cetera Financial Specialists.
Director of Operations & Partner, NMLS ID – 235850
Dante's dual role at Penn Street Mortgage means that he originates new loans as well as guides all of Penn Street's clients through the mortgage process. Dante works directly with Penn Street's various lenders to submit and finalize loans for all borrowers. His consistent approach, combined with a strong understanding of underwriting, facilitates the process to ensure clients receive a smooth & on-time loan experience. Dante has excelled in the mortgage industry since 2006, and still has a full head of hair! Dante is an avid wine maker and lives in Wilmington, with his wife Nikki, daughter Lucia and son Marco.
Commercial Finance Consultant, NMLS ID – 2144695
Ran has worked in the commercial finance industry since 2007 in various roles, advising on many different asset types and financing strategies throughout his career.
Ran has forged long-established relationships with lenders across the country including banks, insurance companies, CMBS lenders, agency lenders, non-bank commercial lenders, bridge lenders, family offices, and debt funds. He has been involved in originating, underwriting, or funding of loans in most states across the country. His clients are owner operators, investors, and developers that lean on him for advice on how to best leverage their assets and acquisitions in order to accomplish both short and long term goals. Ran is highly experienced in the debt capital markets and solves problems calmly and creatively to get his clients to the closing table.
Ran is a long time Chester County resident. For fun, he spends most of his time with his wife Heather and their 4 children, mostly at various sporting venues in the region. He's a Philadelphia sports fan, and enjoys soccer, skiing, and being outdoors.
Mortgage Consultant, NMLS ID – 1496404
Brad was born and raised in West Chester and is very knowledgeable about the area in many different aspects. Brad is a down to earth straight-shooter who is eager to help those looking to refinance or purchase a home – if you're looking for someone to make your loan a top personal priority and go the extra mile, he's your guy. He understands the urgency in the approval process, and prides himself on being timely, accurate, and detailed and will make sure to answer all questions along the way. He also loves the challenge & reward of finding his clients the lowest possible rates. Brad lives in Exton with his wife Whitney, son Ford, daughter Kinsley, and dog Addie, and he enjoys biking, golfing, and all things Philadelphia sports.
Mortgage Consultant, NMLS ID – 1855376
As a local entrepreneur, Eric has ingrained himself in the roots of the West Chester community. A graduate of Penn State, Eric earned his Operations Management degree at University Park and MBA from the Great Valley campus. He brings a family focused and open-minded approach to real estate lending. Eric is ready to tailor mortgage and commercial funding to fit your needs. An avid golfer and craft beer connoisseur, Eric resides in West Bradford, PA with his wife Melissa, and sons Ian and Carson.
Mortgage Consultant, NMLS ID – 1964383
Mike brings his background in mortgage operations and real estate investing to Penn Street Mortgage. Having graduated from Temple University with a B.A. in Real Estate, Mike is well-versed in all aspects of the home-buying process. What he enjoys most is getting to work closely with clients to help them navigate one of their biggest financial decisions – buying a home – by oering clarity around the process and nothing less than top-notch customer service. Mike is a passionate sports fan who roots for the Denver Broncos and the 76ers and even has his own sports podcast with his friends. In his spare time, you can find him in West Chester trying new coee spots with his girlfriend Jamie and their dog Farrah.
Deepak KHATIWADA is an experienced mortgage loan originator (MLO/Loan Officer) who has been helping clients secure financing for their dream homes. Prior to entering the mortgage industry, Deepak worked in real estate industry as REALTOR® for over seven years in the state of Connecticut, helping clients buy, sell, invest, and rent properties.
As a seasoned professional in both real estate and mortgage lending, Deepak understands the complexities of the home buying process and is dedicated to providing his clients with personalized guidance and support every step of the way. He is highly knowledgeable in mortgage products and lending guidelines, and he uses this expertise to help his clients navigate the mortgage process with confidence.
With a focus on building lasting relationships, Deepak is committed to providing exceptional service and tailored solutions to meet each client's unique needs and goals. He understands that obtaining financing can often be a barrier to homeownership, and he works tirelessly to help his clients secure the best possible loan terms and rates.
Deepak's bilingual skills in English, Nepali, Hindi, and Urdu allow him to connect with a diverse range of clients and provide them with the highest level of service. His background in real estate provides him with a comprehensive understanding of the home buying process, enabling him to offer his clients a holistic approach to achieving their real estate goals.
Overall, Deepak KHATIWADA is an accomplished Loan Officer with a wealth of experience in both the real estate and mortgage industries. His commitment to his clients and his in-depth knowledge of the mortgage process make him a valuable asset to anyone looking to secure financing for their dream home.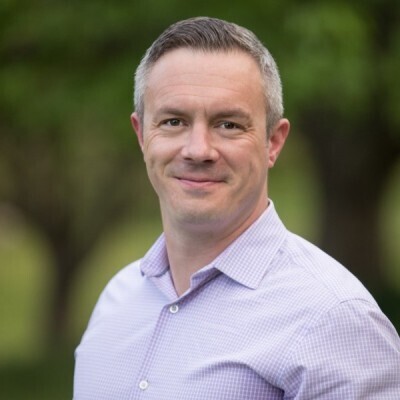 My goal in business is to constantly provide the highest levels of customer service for my clients. I have spent my entire professional life as a salesperson and/or in sales management, many years in pharma/biotech and now in the residential mortgage industry. I attribute my success in sales to always having the customers best interest, to listen, and to go the extra mile. My focus as a mortgage loan officer is to simplify going through the mortgage process and make the home loan process easy to navigate. After all, buying a house is exciting and should be fun! I do this by setting expectations for borrowers throughout the transaction, so they fully understand the steps and processes. I support a wide range of loan products, so I'm able to assist all types of clients with their mortgage needs, from first-time home buyers to seasoned investors.