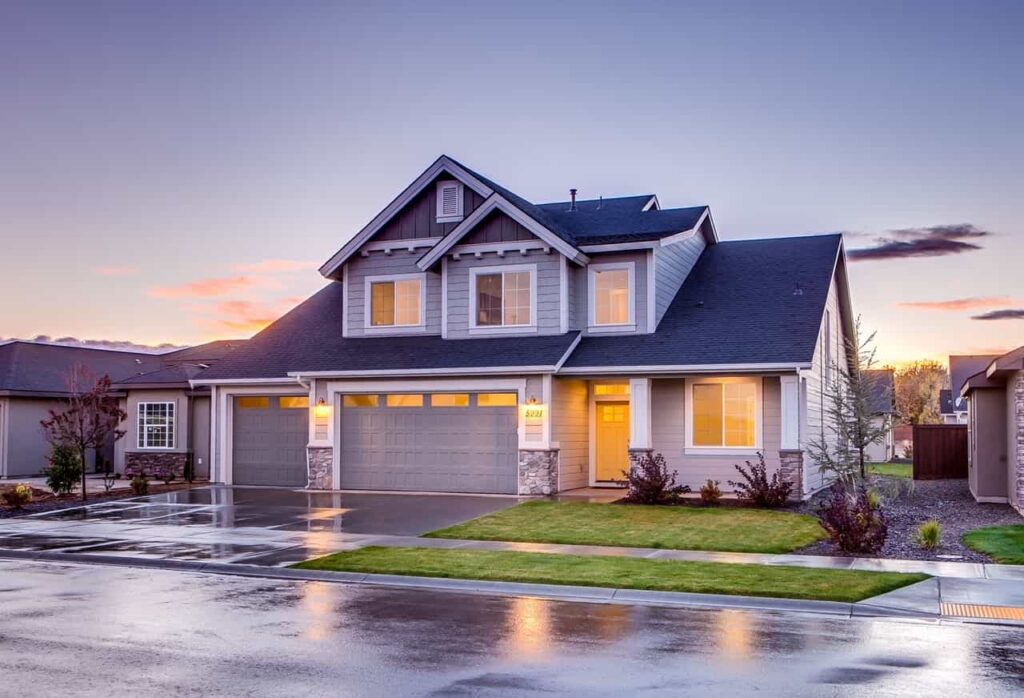 When you begin the search for your next home, you want it to go smoothly and swiftly, ensuring you can move fast to make an offer when you find the perfect property. The best way to do this is to get a mortgage broker in Chester to pre-approve you for a mortgage.
When you get pre-approved for a mortgage, you get the green light that, based on the information provided to the lender, you are able to afford a loan up to a certain amount. This process is crucial in understanding how much you can spend on your house and will show the seller that you are qualified to purchase it.
For a mortgage broker in Chester to pre-approve you, you'll have to submit a handful of documents that outline your financials and income. These documents will not only verify your income and financial situation — but they will also confirm your identity, job stability, and other factors.
Here are some key documents you can expect to submit when you get pre-approved for a mortgage.
Primary Identification
It might seem silly, but your mortgage broker in Chester will want to confirm that they're preparing the pre-approval for the right person and not someone else. To avoid identity theft and get 100% confirmation, you'll have to submit a valid, government-issued form of ID. This can include a state-issued driver's license, passport, or alien registration card.
Tax Returns
One of the primary ways your lender will confirm your income is through your tax returns — specifically your W-2s for the last two tax years. These documents will show how much you've made over the last few years and how much has been deducted for tax purposes. This will help your lender calculate how much you can afford in monthly payments and will ensure your income has been stable over the last few years.
Recent Pay Stubs
You'll need to submit pay stubs when you apply for pre-qualification. This will help your lender verify your monthly income and confirm your employment status. If you are paid with a physical check, you will likely have a physical pay stub to send to the lender. If you get your paychecks through direct deposit, you should have access to an online platform that can print your pay statements.
Statements from Investment or Retirement Accounts
Lenders will also consider your money in other savings or investment accounts like your 401k, IRAs, stocks, bonds, or mutual fund accounts. These can all impact how much you're approved for, so you'll need to submit your two most recent statements and sometimes your annual statements for these accounts.
Debts or other loans
The amount of debt you have compared to your income is a big factor your mortgage broker in Chester will consider when approving mortgages. Otherwise known as your debt-to-income ratio, the higher your DTI is, the less likely you will be approved for a mortgage. Because of this, you'll have to submit a list of your debts, including the total balance due, required minimum payment, and the creditor's name and contact information. Common debts could include auto loans, rent, credit card statements, or medical bills. Be prepared to submit all this information when applying for your pre-approval mortgage!
Child Support Documentation
If you have to pay part of your income for child support payments, or if you get income from child support, you will have to provide documentation to your lender. Since this affects your monthly income, your lender will want to know exactly what the agreement consists of and how it impacts your finances.
For self-employed applicants
Applying for a mortgage pre-approval as a self-employed applicant will involve submitting additional documents since you won't have a standard W-2 or other government-issued income statements. Some lenders won't even work with a borrower if their self-employed. And while it's more difficult to get pre-approved for a mortgage, it's not impossible.
As a self-employed applicant, you'll have to submit additional tax returns — both business and personal — to help verify your income and your business's profits. Additionally, you should be prepared to submit profit and loss statements, balance sheets, and bank statements. These will all help verify the financial health of your business and show that you're a qualified candidate for a mortgage.
Letters of Explanation
Sometimes, your mortgage application inconsistencies make you look unqualified for a loan, even if the rest of your financials are in line. This could be a gap in your employment, an overdraft fee, a large purchase that shows up in your bank statements, or if you received a financial gift. However, a letter of explanation is your opportunity to provide your lender and the bank with a reason for these unusual activities.
The one thing you WON'T have to submit
While you'll be expected to provide extensive documentation to your lender, the one thing they will provide you is a copy of your credit report. This will help the bank determine how financially prepared you are for a mortgage and what kind of interest rate you can expect. Since your credit score will impact your interest rate, it's recommended to review your credit report closely and make sure there aren't any errors.
Getting pre-approved for a mortgage is wise as you start your home-buying journey. It will help you understand how much you can afford and give your lender a head-start on your complete mortgage application. At Penn Street Mortgage, we'll ensure you have total clarity about what documents you need and how they impact your pre-approval. Contact us today to get started.