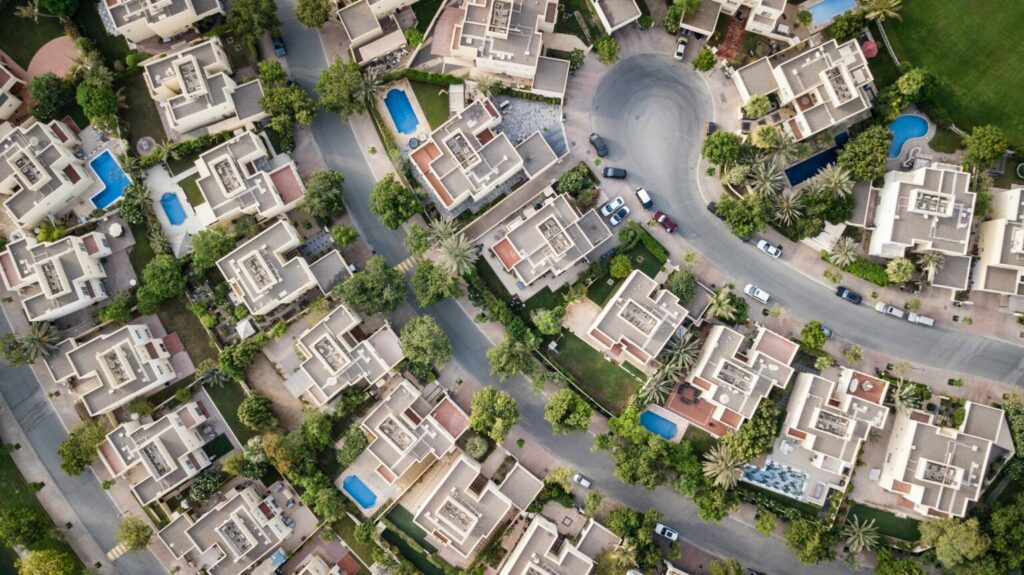 As Chester County Mortgage broker, Penn Street Mortgage is your local expert on lending and refinancing across the region. We're here to guide you through the process and answer whatever questions you have. If you're in the midst of your housing search, you have likely noticed how hot the housing market is. There is a low number of homes on the market. And, the ones that are on the market are selling faster than in years past. According to Realtor.com, the average home spent just 61 days on market. That's 29 days fewer than in the years 2017-2020 and shows just how competitive the housing market is. 
But what is fueling all this market activity and how can you navigate it if you're looking to buy? Here are some reasons that homes are selling so fast in 2022. 
Inventory
One of the key economic principles that is the driving force of the hot housing market is supply and demand. You've heard it before but you need to have an adequate supply for the demand that is present. When we're talking about the housing market, there is very little supply of homes right now. According to Realtor.com, the inventory of homes on the market in the month of January was down 28% year over year. That means that there are a lot fewer homes on the market for the buyers that are looking right now.
This is because of several reasons, but mainly that our housing supply hasn't caught up to the demand. There is a delay in construction because of COVID-related supply-chain delays. Delays are preventing homes from being built. Additionally, many empty nesters who usually would downsize their homes are instead choosing to age-in-place. These individuals are making changes to their home to adapt to their older age. This is also preventing new inventory from coming on the market for first-time homebuyers or those looking to buy.
With a decrease in inventory, many who would have considered selling their home now have held off. Their fear is that they, too, would have to find a new place to live. The cycle of this continues. Hence, further restricting the housing options on the market in 2022 and increasing competition among the limited inventory there is.
Mortgage Rates (Check with Your Chester County Mortgage Broker!)
If you are brave enough to battle it out for the limited inventory, many buyers are being rewarded with historically low-interest rates on mortgages. Currently, the majority of homeowners with a mortgage have a rate under 3 percent. But many are predicting that the average interest rate will rise this year to 4 percent. Therefore, causing an urgency among those looking to lock in the low rates now. As interest rates rise, a buyer's budget will get them less and less, further decreasing their purchasing power. 
Mortgage rates are expected to rise this year, and the Federal Reserve has announced its plans to increase rates this year to help slow down inflation and improve the economy. While the Fed doesn't directly dictate mortgage rates, their decisions will impact all borrowers no matter what industry you're in.
However, despite a predicted increase, rates will likely still remain historically low. For example, in 2000, the average mortgage rate was over 8%, showcasing how affordable it still is to purchase a home today compared to decades past. Contact your us to fully understand what options you have when it comes to interest rates for your home purchase.
Population shifts due to COVID
A larger, more macro-economic way to explain the reason houses are selling so fast is the population shifts that COVID and remote work has resulted in. Many urban areas where cost-of-living has been expensive have seen an exodus as remote workers move to areas of the country that are more affordable. 
Why does this matter for the housing market? Smaller, less-urban areas — now being dubbed Zoom Towns — are now being flooded with higher-income remote workers with higher purchasing power. As they settle down and relocate, they are often able to impact the local housing market as they buy more expensive homes.
While it's unclear what the long-term effects of these population shifts will be, for now, it's evident that COVID has had a large impact on how we view housing and what consumers are looking for in their homes. 
Experts are estimating that these constraining factors will continue to impact housing inventory as we go through 2022, with relief not coming until builders can catch up to the demand.
That being said, while it may seem intimidating to start your housing search in the midst of a historically competitive market, there are certainly benefits to buying a home this year. With interest rates still remaining low, and a trusted team of professionals on your side, buying a home doesn't need to be stressful. 
Penn Street Mortgage is a trusted group of Chester County Mortgage Broker that treat you like family. We're here to help you create a better tomorrow by planning today. Contact us today to start your home search and find out what you can get pre-approved for.
Related Articles: